High Carb Fat Loss Diet?
You've probably seen a ton of emails this week hyping up Rusty Moore and Mark Kislich's High Carb Fat Loss program.
That's why I wanted to take the time to write a full and honest review about the program so you can see if it's a right fit for you. I've included a few cool pics, so make sure you have images switched on.
Let's do it!
PART 1: Who is Mark Kislich?
First up, I want to share Mark's story with you… You can see he's a super fit and totally ripped guy, right?
But here's the thing… it hasn't always been that way. He wasn't "genetically blessed". In fact, Mark was 265 pounds at one point… despite being very active and lifting regularly.
Fast forward to today, Mark is an Olympic Strength & Conditioning coach in Iceland who stays at around 6% body fat.
The crazy part? Mark is in his mid 40's and got lean just 3-4 months after increasing his carbs and keeping fats to 8-10%. AND…He gets only about 60-80 grams of protein per day.
Now he's been eating a high carb-based diet for 5 years and stays lean year-round.
One thing I like about his story is his strength, muscle mass and testosterone levels are all at high levels, eating a diet that many believe SHOULDN'T work.
Using his system, he's gone from chubby to lean and fit 24/7 while eating a high carb diet. Here's a pic…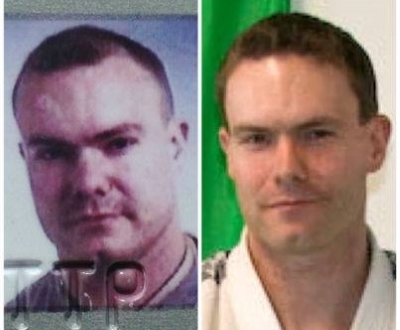 => Check Out Mark's High Carb Fat Loss System
Part 2: What is the High Carb Fat Loss System All About?
Like me, his approach is to focus on eating whole foods whenever possible and figuring out what works best for YOU. I really like the different options in the program. It's not a strict, one-size-fits-all protocol that sets you up for failure.
Here's a very simple overview of how it works:
Module #1: Introduction
Module #2: Explanation of High Carb Protocol
Module #3: Diet Plan Outline
Module #4: Sample Meals
Module #5: Conclusion
Simple, right? That's what I love about his approach. By the way…
It's NOT a vegan diet. However Mark is Vegan, so it's vegan-friendly.
Rusty (the co-author) is not vegan. And he's included some amazing information on the types of meals and snacks you should be eating and how to make them taste really good.
It's really easy and simple info that will actually TEACH you how to eat

At the end of each unit, you can mark it as complete so you can keep track and apply what you've learned. Here the layout…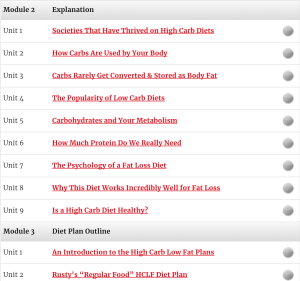 ==> Learn More About Mark's High Carb Fat Loss Program Here
PART 3: So… Why Should You Trust Mark?
The thing I love most about Mark and his book is the research behind the program AND the extensive amount of testing he's done.
You see, the low fat dieting method of the 1980's was ALMOST correct… but there was one flaw. If we would have fixed this flaw it would have made it the main fat loss method we use today.
Mark is super smart guy who practices what he preaches 100%. He's done 8+ years of self experimentation and this protocol has been well researched and PROVEN to work in the real world… Here's what I mean…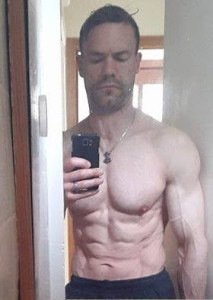 => Grab High Carb Fat Loss From Mark and Rusty, Get's My Certified Trust Stamp Of Approval

Ok onto the dirty stuff…
PART 4: What's Wrong With This Program?
I'll get straight to the point here. And it's nothing against Mark or Rusty whatsoever. But…
I wouldn't recommend it if you're looking for a "press button" easy kinda plan. The reason is because if you just buy this program and don't take the time to read and apply the principles, you won't lose any weight at all.
You see, it's NOT a day-by-day "here's exactly what to eat" nutrition book (those don't work anyway).
Also, I was extremely skeptical about the high carb approach, and the effect it would have on my energy levels. Plus I was worried I would get fat eating so many carbs… However so far, so good. I've been getting leaner and tighter which has been a nice surprise

So if you're open minded, and want to experiment and try a different approach to weight loss you're going to LOVE it!
My Conclusion About The High Carb Fat Loss Program…
Alrighty… if you're still reading, you rock! Thank you.

In my honest opinion, if you LOVE carbs (and honestly who doesn't?) then this is the diet plan for you. It's SUPER simple. And I love how this book was entertaining and informative at the same time.
Bottom line is… you're in good hands with Mark and Rusty!
==> Eat Yummy Carbs Every Day Using this New Book From Rusty and Mark!
($40 OFF AND BONUSES EXPIRES FRIDAY AT MIDNIGHT)
Let me know how it goes for you!
Your Coach and Friend,
Kate
PS. Just in case you are on the fence and not sure whether this is right for you, remember Mark has you covered with a 60-day money back guarantee…
…so you can try this high carb protocol and if they don't deliver the fat loss results you expect, you can get your money back. This makes it an easier decision for you if you're not sure