Today is a big day for me, and a big deal for you.
I'm turning the big 2—9 today… and yes, the numbers deserve to be separated.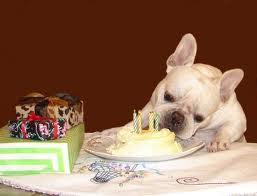 (hey… that's my cake!)
First, I'd like to send a heartfelt "THANK YOU" for being part of my awesome Accelerator world.
Your trust and support mean so much to me, and I'm thankful for the opportunity to do what I love every day.
Before you rush out and send me birthday gifts, I have an awesome surprise for you, as a loyal reader of my newsletter.
To celebrate me turning 29 years young, here are 29 reasons to use Accelerators. Let's rock!
1. You can get 24 Accelerators for 9 bucks because I'm having a birthday celebration
2. They are way more fun than the dreadmill
3. And WAY better than spin class => no one sweats ON you.
4. You can use them to burn off the cupcakes you accidently ate last night (YES, that's awesome)
5. It beats the pants of long cardio workouts
6. They are not tested on animals (we believe in animal rights)
7. And be done with your workout in HALF the time (and get better results)
8. They are highly addictive
9. It will take only minutes compared to cardio
10. You can sound cool and say "Hey, I'm doing an Accelerator today"
11. You will burn fat just looking at some of these Accelerators <= well, almost
12. You can use these as emergency back up workouts, when you run out of time
13. You will protect yourself against overuse injuries, unlike cardio
14. The unique, hybrid moves are fun and challenging
15. You burn so many calories, you'll start speaking with an Australian accent (hang on, you don't even know Australian)
16. Why am I turning 29 and not 16?
17. At least I'm not turning 100, or this could be tricky
18. They are progressive – so you avoid hitting plateaus
19. You can jumpstart your fat loss
20. People who use Accelerators are awesome. Be awesome.
21. Your conditioning will improve so you feel 21 again
22. They help you to break any workout plateau
23. Did I mention Accelerators are fun?
24. You train your entire body, not just your legs and lungs
25. You can burn 684% more calories than playing Candy Crush
26. You only need a small space and minimal equipment
27. They will help to transform your body, and burn off stubborn fat.
28. Cool cats use Accelerators. End of story.
29. You can get 24 Accelerators + top rated program for $9 (Yes, I repeated myself. But I'm getting old and that's just what happens…)
AND one for good luck? Accelerators never, ever ever get boring.
It's my birthday, hip hip hooray! <= insert cupcake fuelled b'day dance
As a way of saying "thank you, you rock!" you can pick up the brand NEW Interval Accelerators program, plus 2 FREE bonuses today.
Get 24 Accelerators + #1 rated MRT program for $9 <= Sale Ends Tomorrow Midnight
Have an awesome day!
KV